Infobase Innovation is SAP Referral Partner of Ontrack Systems Ltd. Ontrack Systems Limited. (OSL) is an ISO 9001:2000 certified publicly-traded Global IT & IT Enabled Services Company.
Infobase Innovation is a leading software company reckoned as one of the largest solution provider in the central and east India dedicated to the business of providing total IT solution to various organizations. Started in 2006 as an enterprise software and services company specializes in ERP implementation Services , Software Development, Product development, Re-engineering and Migration projects, Web Technologies and high-end Product Engineering.
Infobase Innovation is a leading provider of solutions that connect the business processes ,people and knowledge essential to an efficient, competitive business. Integrated solutions encompass executive control, accounting, manufacturing, distribution, online commerce ,Web portals, workflow and empowering collaboration among employees, suppliers, and customers with real-time access to central Web-based corporate information and exchange. IBI provides greater visibility across the organization, maximizing control, productivity and efficiency for the entire value chain.
Infobase Innovation is ORACLE ERP Products Associate Partner of CSA Consultants Pvt. Ltd. CSA Consultants Pvt. Ltd. is among Eastern India's leading Information Technology consultancy, services, and business solution providers.


SAP Business One is a single application that integrates core business functions across your entire company – including financials, sales

Oracle E-Business Suite is a fully integrated, comprehensive suite of business applications for the enterprise

Microsoft Dynamics enables smart, reliable, strategic and tactical decision-making at all levels of your organization

Ramco ERP products are based on Ramco VirtualWorks to provide companies with the flexibility they need to rapidly respond to evolving corporate imperatives,
Microsoft Dynamics CRM has passed the 1 million us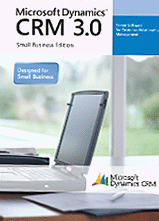 er mark as customers and partners worldwide are taking advantage of the power of choice, and deploying

SAP is the market and technology leader in business management software ...
SAP ERP is the proven foundation for business excellence and innovation. ...
The ERP software application from SAP helps to improve operational efficiency and productivity of business processes of the enterprise.